What We Do
Strategy and Support
Every brand needs a strategy, and that's a fact. With our support, your business will thrive. Is it a hosting advice you need, or a simple consultation? Brand strategy or product development? Say no more! We can also help you with SEO, DevOps, market research, web audit, or competition analysis. Our knowledge is vast, and so is our desire to help you grow.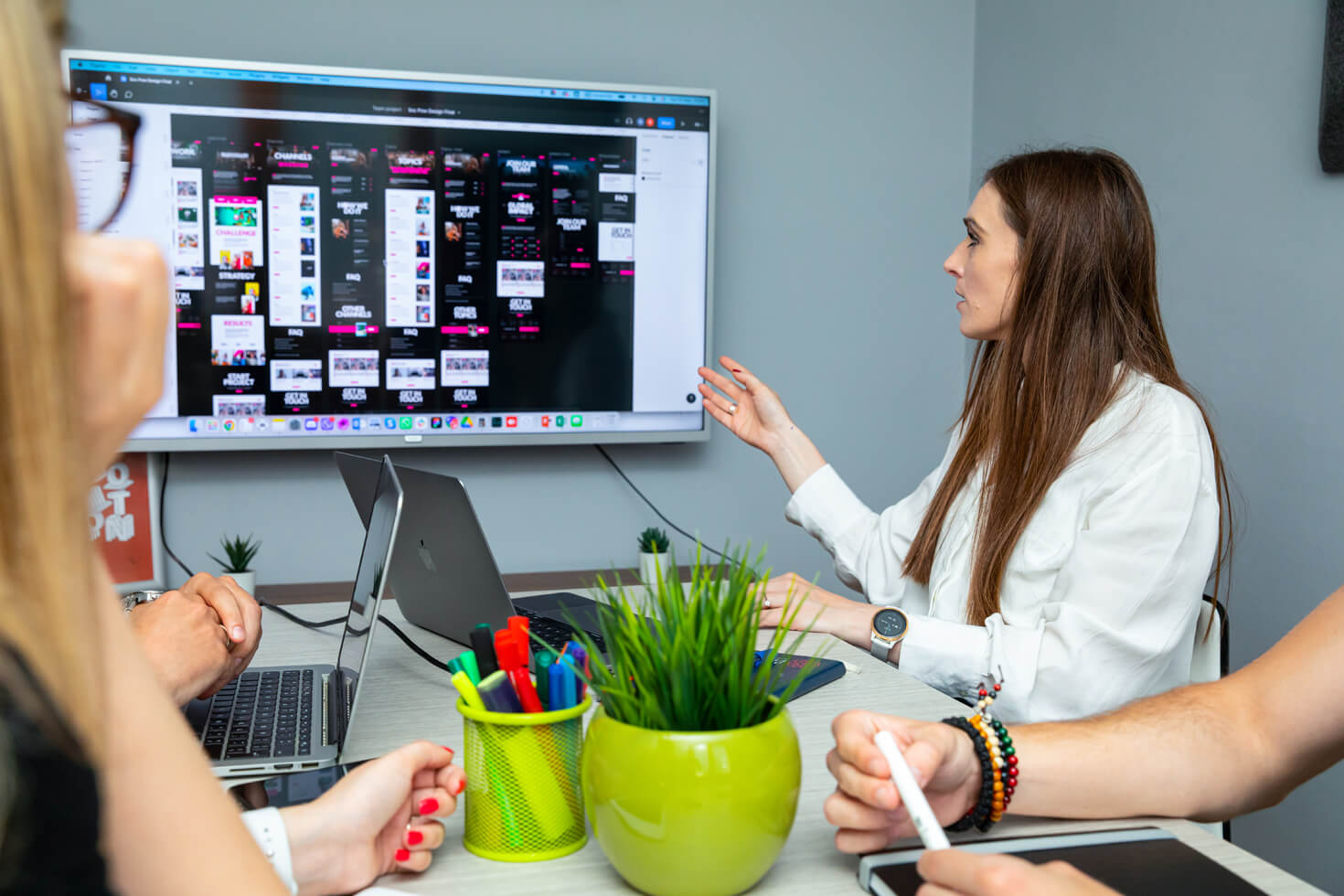 Congrats, your digital product is finally deployed! However, our job is not yet done. We're here to do ongoing maintenance, diagnose and troubleshoot problems prevent data breaches, provide guidance on website functionality and features, address performance issues, and offer solutions to ensure smooth operation and optimal performance. Our technical support team is ready to jump in when needed most.
You have an existing website and you want it audited? Say no more. Simply give us the domain, and we will evaluate your page in four different segments: user interface and user experience, user journey, security, and technical inspection. Once the audit is done, you will receive a report of what and how can be changed, and how you can benefit from those modifications.

What's the point of owning an amazing website if nobody is visiting it? That's why you need an SEO audit. Our experts will examine, and if needed, improve all the SEO components. These include on-page and off-page SEO, keywords, website structure, content quality, and technical issues. Let us help you rank higher in search engine results and be seen by more customers.
Do you have a website you need to be deployed faster? Or do you need a change in your hosting structure? Worry not, we can help with that too. Our DevOps consulting services will improve the communication between your teams. Our knowledge, combined with the proper tools, will automate your operations, help with strategic planning, improve your server architecture, and enhance your entire work process.
We are highly specialized in hosting maintenance, and website upkeep, and we pride ourselves on our 45 minutes response time. Together, we will choose the best hosting provider for your website, all after performing a deep analysis. Once the website is hosted, you can leave the care for your website in our hands.
06
Go to market web strategy
Another service in which we help your ideas come to life. You have the product, we have the know-how. From analysis, branding, web development, and SEO, to strategic planning and marketing tactics, we have it all. With our full services package, you will easily introduce your products and services to the endless ocean of potential customers.
Do you need a website redesign, a migration, access to the market, or a business analysis? Digital Present is at your disposal! Whether it's a simple consultation about your website structure, user interface, or search engine optimization issues, our professionals are here to help you and your business.

Jira
Hosting maintenance
Google Analytics

DevOps support

Solutions architect
Our Approach
Problem-solving is a systematic approach to identifying and resolving issues. Here is a general procedure that can be followed for effective problem-solving:
Identify and define the problem you are facing. Collect relevant data and information related to the problem. This can involve conducting research and analyzing existing data.
Review and analyze the gathered information to gain insights into the problem. Look for patterns, root causes, and potential interdependencies.
Brainstorm and generate a range of potential solutions to address the problem. Choose the solution that is most likely to solve the problem effectively.
Track the implementation of the solution and monitor its progress. Assess its effectiveness and make adjustments if necessary.
What is web technical support?
Web technical support refers to the assistance provided to users in resolving technical issues related to websites. It includes troubleshooting, maintenance, server support, security measures, performance optimization, and more.
What types of issues can web technical support help with?
Web technical support can assist with a wide range of issues, including website errors, server and hosting problems, content management system (CMS) support, website performance optimization, security and malware prevention, integration and customization support, and more.
Can web technical support help with website updates and maintenance?
Yes, web technical support can assist with website updates, maintenance tasks, and routine checks to ensure the smooth operation of your website.
What information should I provide when contacting web technical support?
When contacting web technical support, provide a clear description of the issue you are experiencing, any error messages received, relevant website details (such as URL and CMS platform), steps to reproduce the problem, and any troubleshooting steps you have already taken.
What is a web audit?
A web audit is a comprehensive assessment of a website's performance, design, functionality, security, and other relevant aspects. It involves evaluating the website's strengths, weaknesses, and areas for improvement.
Why is web audit important?
A web audit is important because it helps identify issues and opportunities for enhancement in a website. It ensures that the website is aligned with best practices, user expectations, and business goals.
What are the benefits of a web audit?
The benefits of a web audit include:

Identifying technical issues that may hinder website performance or user experience.
Enhancing website usability, accessibility, and navigation.
Improving search engine visibility and organic traffic through SEO recommendations.
Enhancing website security and protecting against potential vulnerabilities.
Identifying opportunities for content optimization and improving user engagement.
Aligning the website with industry best practices and standards.