Explore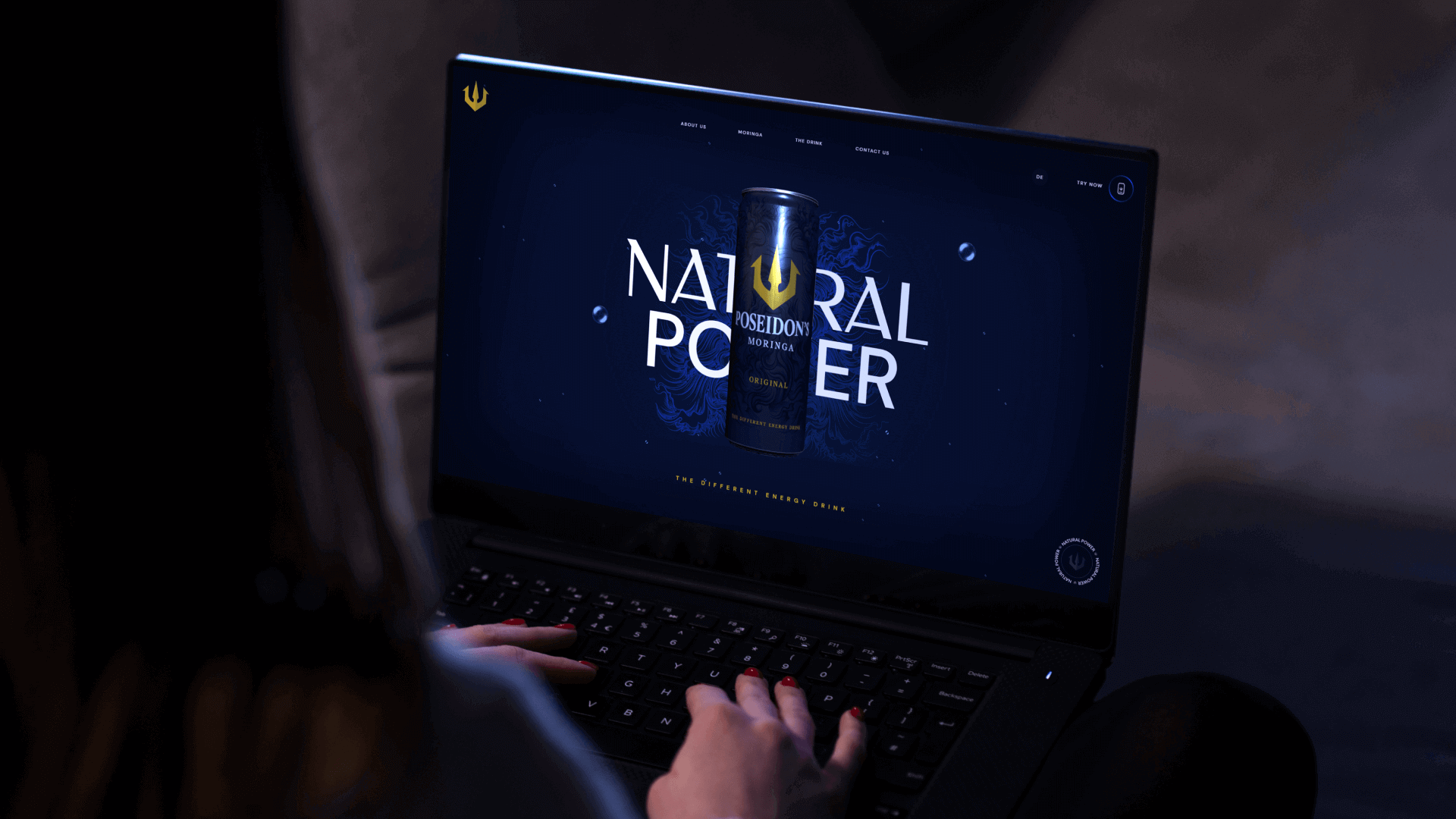 What we did
User Interface Design
User Experience Design
3D Model creation and animations
Front-end Development
Support and Maintenance
Technologies
JavaScript
GSAP
WordPress
See Project
Objective:
Our objective here was to create a website for the presentation of an innovative product, which will stand out in a saturated industry with an interactive and visually appealing design that captures attention and creates curiosity for the visitors. The main website goal was brand awareness, product education, and wholesale B2B lead generation.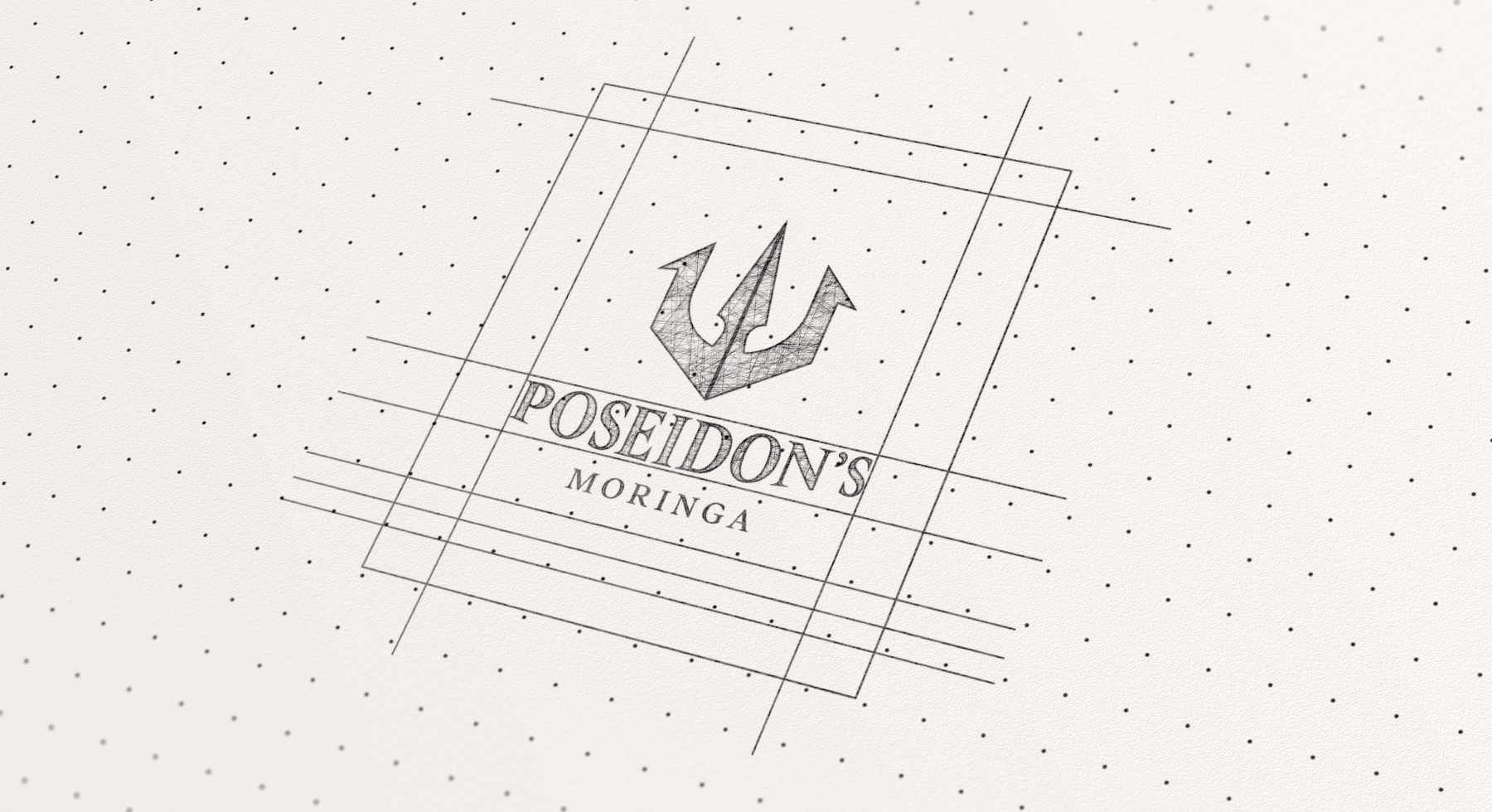 Approach
We approached this project by incorporating the essence of the Moringa plant and the 3D models of both product flavors into our website flow and strategy. Our primary focus was to create an engaging user experience that not only showcased the product but also highlighted the numerous benefits of the Moringa plant infusion.

To bring our ideas to life, we began by developing wireframes and 3D model prototypes. These visual representations allowed us to effectively visualize the website's layout and user interface, ensuring a cohesive and intuitive design.

Our ultimate goal was to captivate the user's attention by seamlessly integrating the 3D models into the interactive experience while simultaneously educating them about the various advantages associated with the Moringa plant.

Moving forward, we dedicated our efforts to crafting a comprehensive design system encompassing fonts, colors, styles, and elements. This design system served as the foundation for maintaining consistency and aesthetic appeal throughout the website.

To implement the visual design, we employed Three.js and GSAP, leveraging their capabilities to create an immersive and visually stunning user interface. Additionally, we utilized WordPress as a headless CMS, empowering us to efficiently manage and update content while leveraging the flexibility and robust features of the WordPress platform.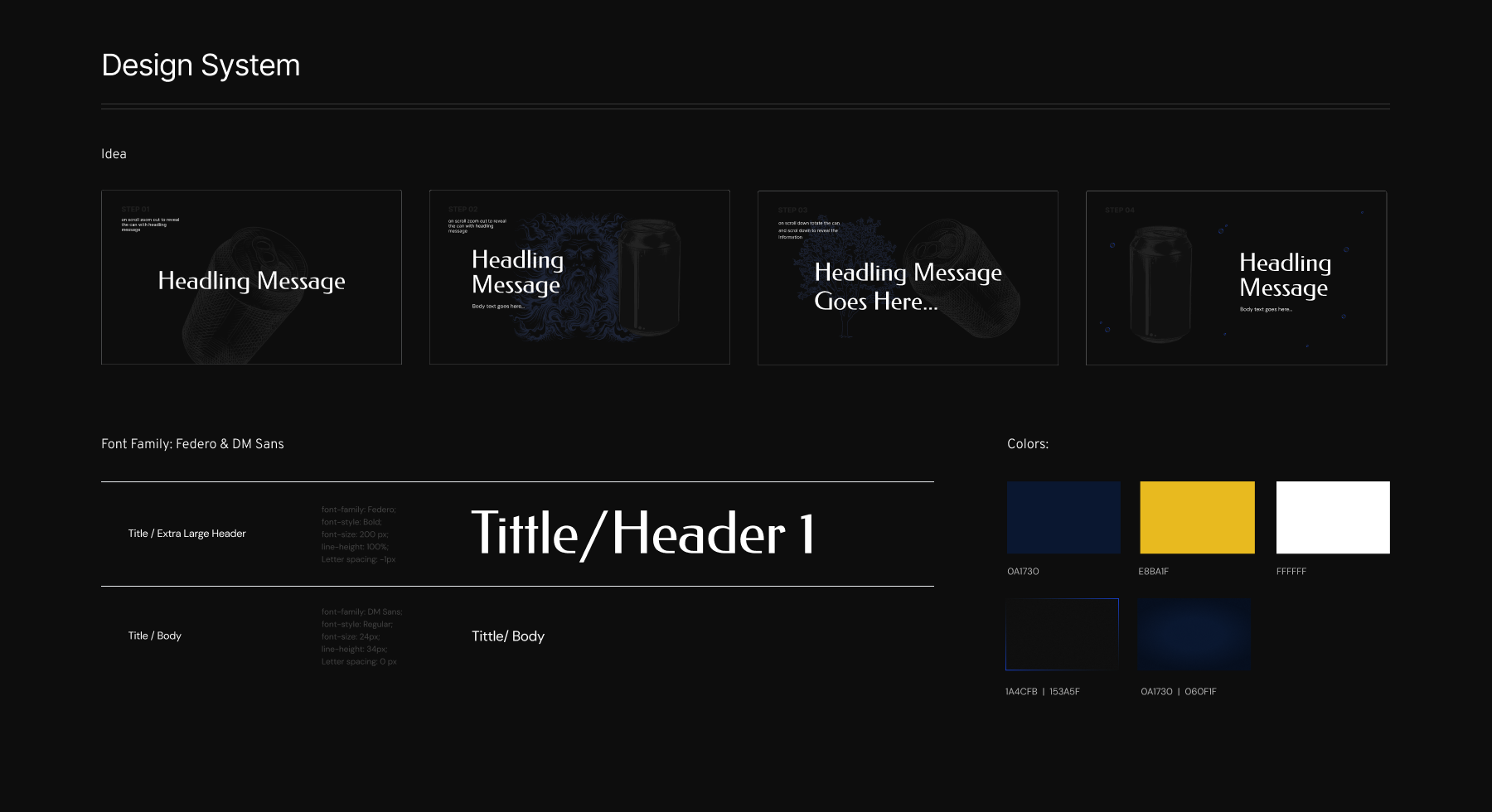 Result
We created an immersive web experience and presented the product in a very unique way with immediate effect on people and businesses which contacted our client for collaboration.

For this project, we were awarded Honorable Mention from awwwards.com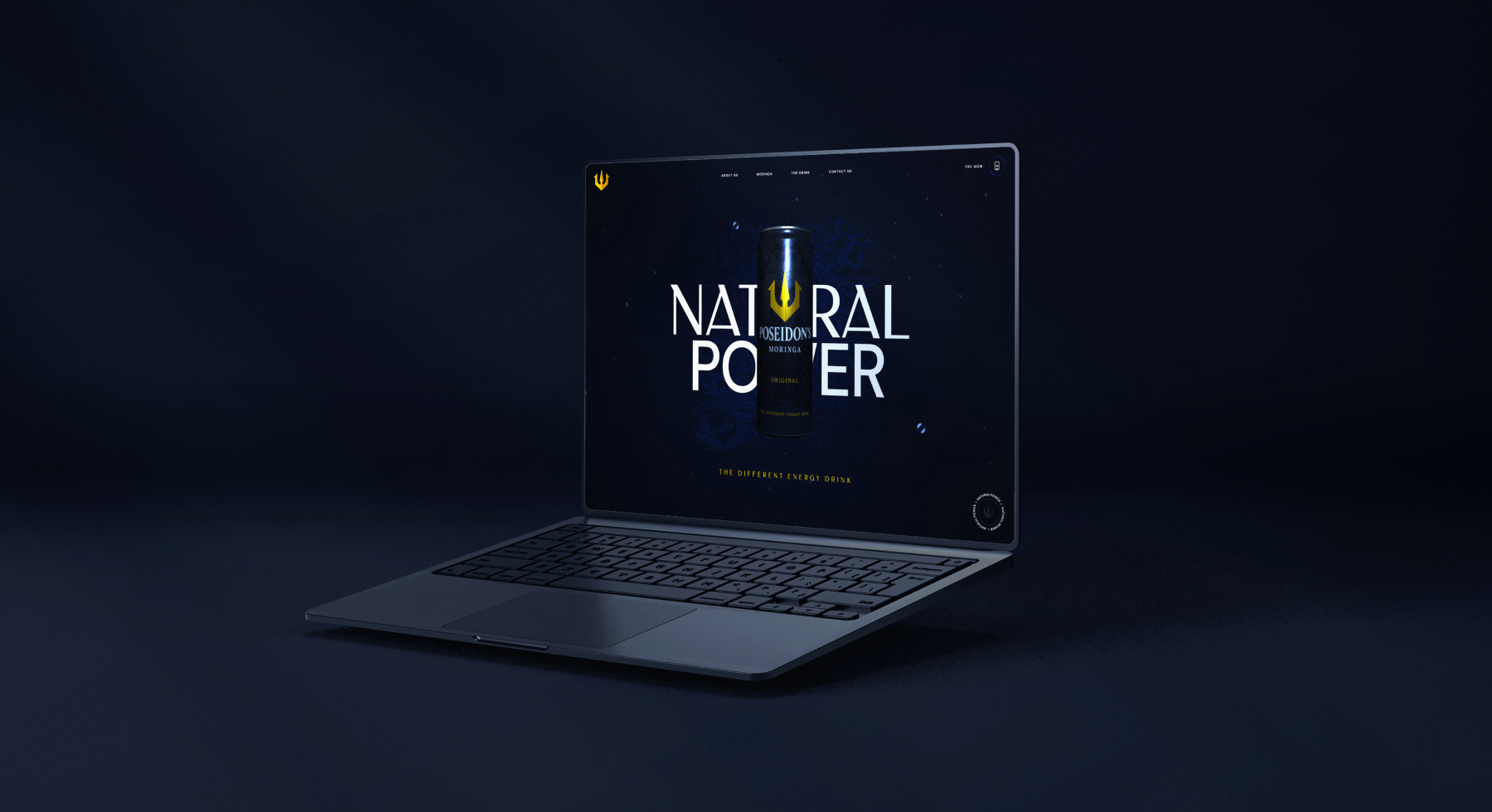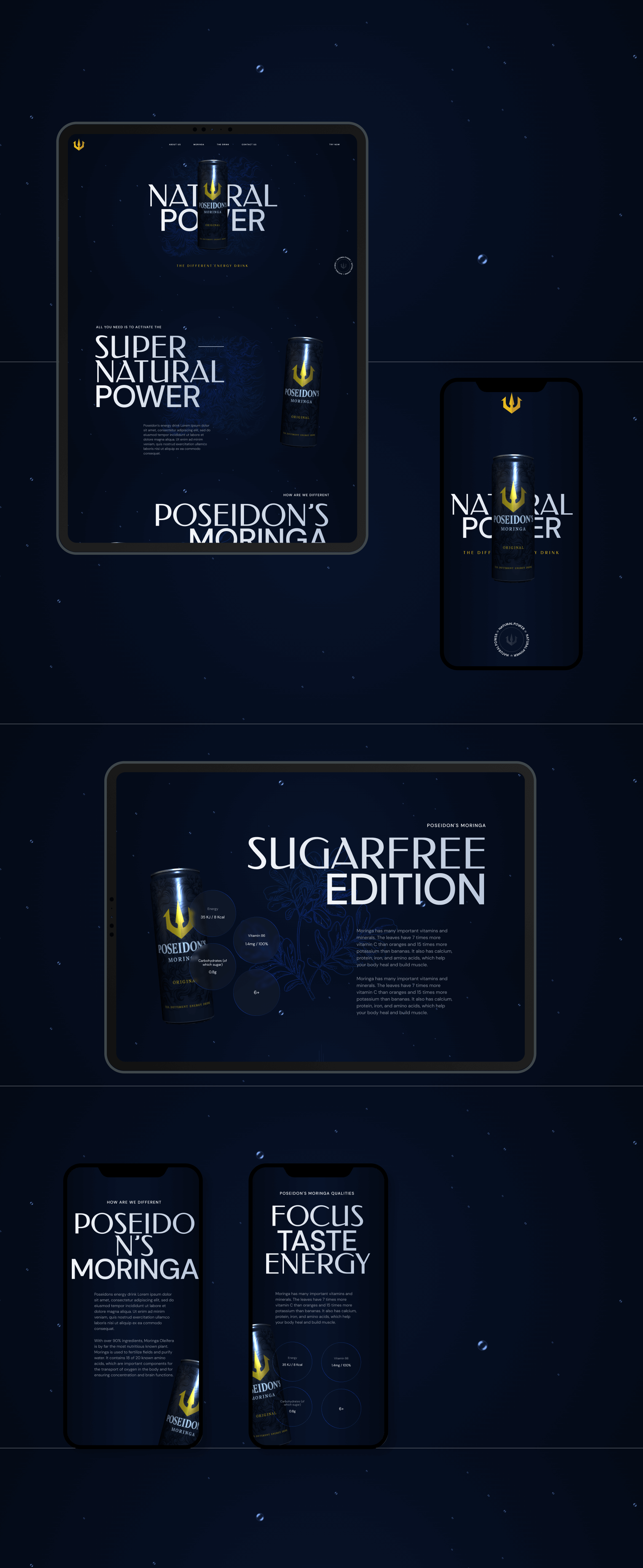 We was impressed with their professionalism, quick response time, web development and tech know-how, and interesting innovations.
Jan Kalvoda
Member of Management Board, Poseidon's Beverages AG