Explore
What we did
Creative direction
Strategy
Design & Development
Support and Maintenance
Technologies
HTML
CSS
JavaScript
WordPress
See Project
Objective:
The primary goal of this project was to modernize and uplift the existing Euroconsumers organization website, which had become outdated.

In addition to refreshing the website's visual aesthetics, we recognised the importance of optimising its content structure and organization to enhance the overall user experience (UX). This involved refining and simplifying the site's navigation.

Another significant aspect was the development of an intuitive content management system (CMS) that would empower the organization to create and manage pages, as well as publish content seamlessly on a daily basis. An inherent challenge we faced was migrating the existing content from Contentful CMS and seamlessly integrating it into the new design layout.

Previous website appearance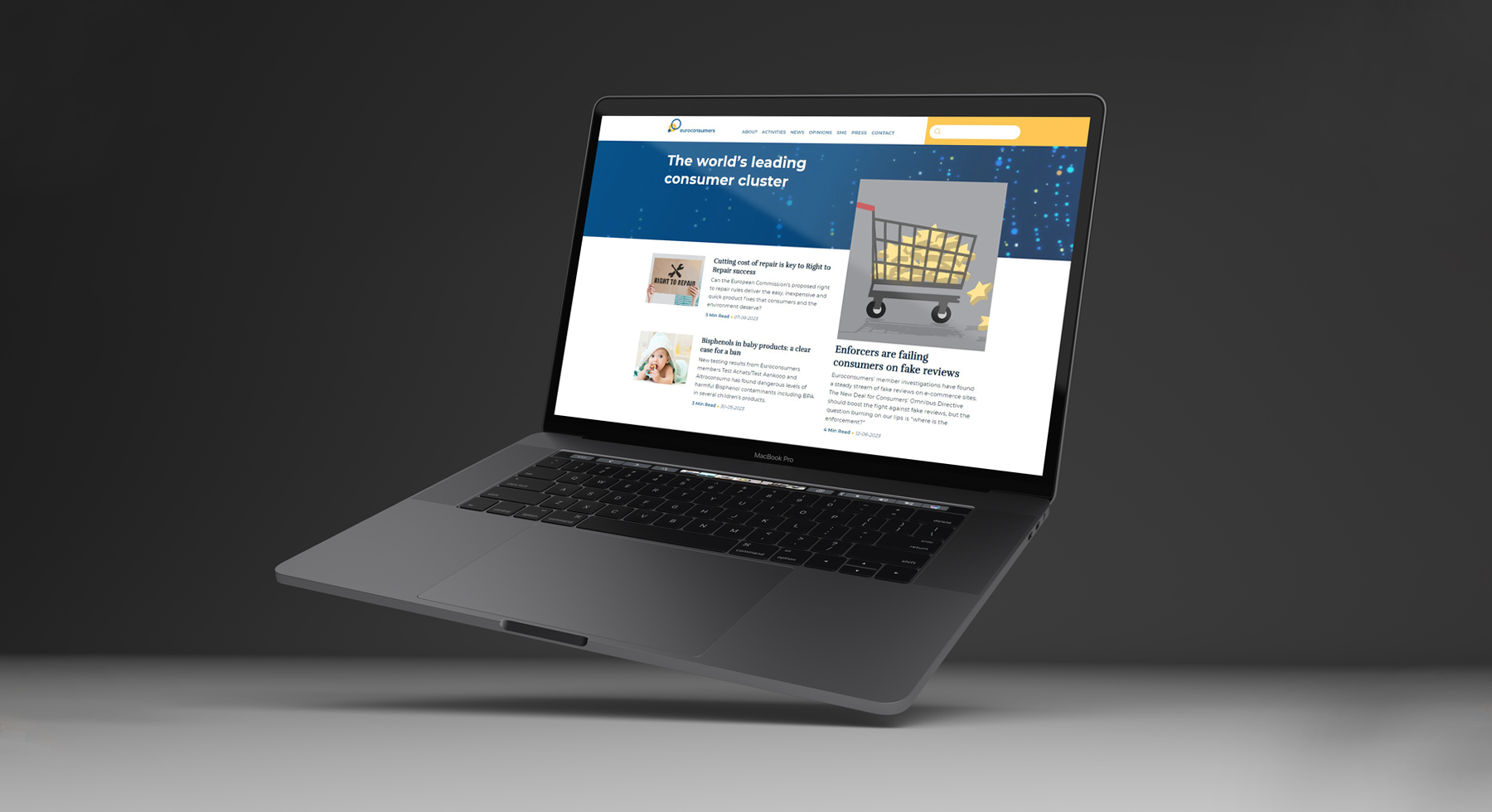 Approach
We began by creating a comprehensive sitemap to clearly define the website's structure and navigation. This laid the foundation for a new design system, encompassing fresh fonts, colors, styles, and elements. Wireframes and prototypes were developed to provide a visual representation of the layout and user interface.

We implemented the new visual design using a combination of HTML, CSS, and JavaScript. Our primary focus was on crafting a responsive and user-friendly interface. We also ensured compatibility across various web browsers and met stringent accessibility standards.

For the backend, we developed a user-friendly WordPress interface as the CMS. Additionally, we custom-built a solution for content migration from the old website, which was utilising the Contentful CMS.

Result
The new redesigned website for Euro Consumers
Based on the client inputs we created a new modern and visually appealing website that will catch new users attention and will improve the User Experience and retention.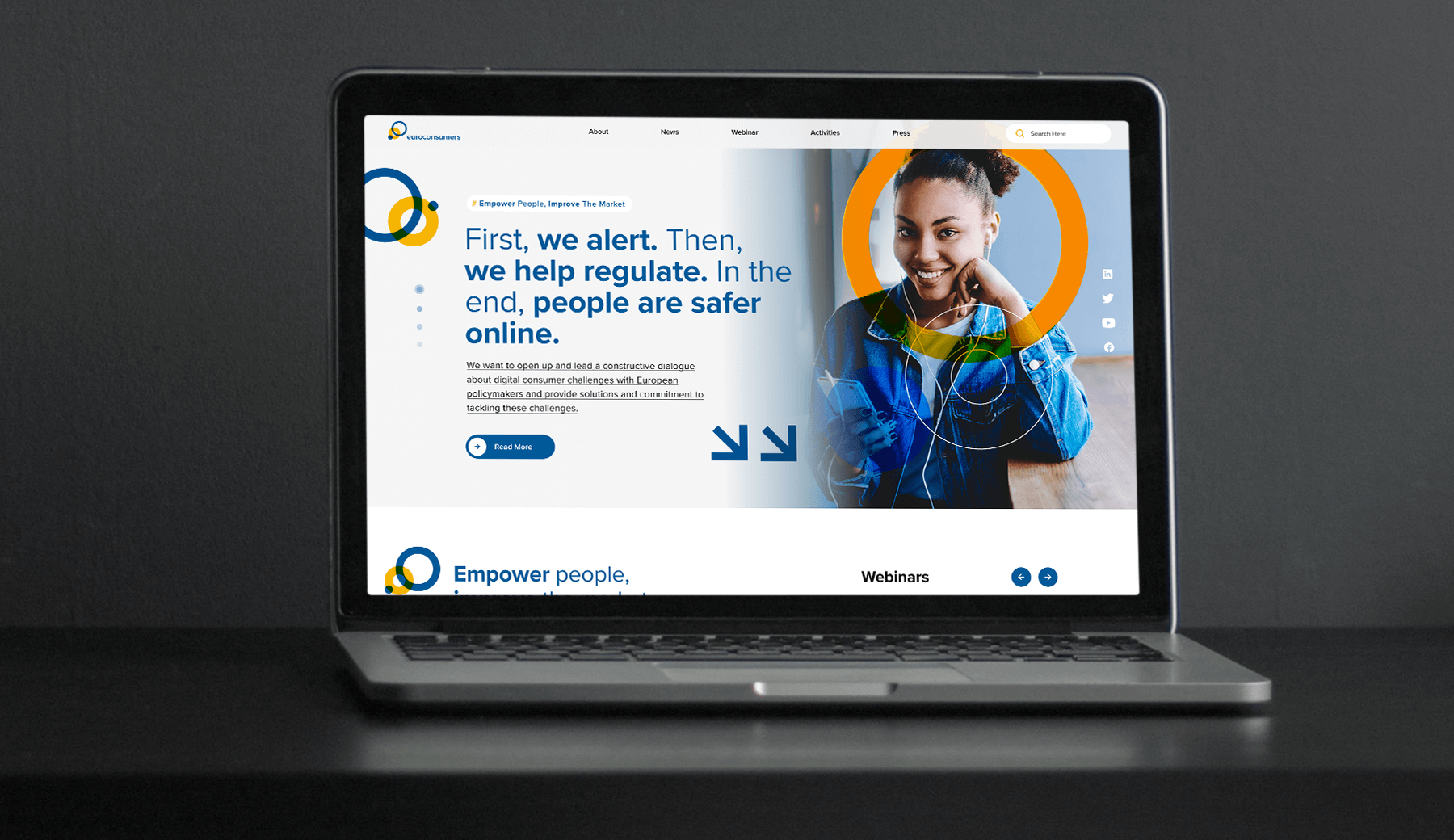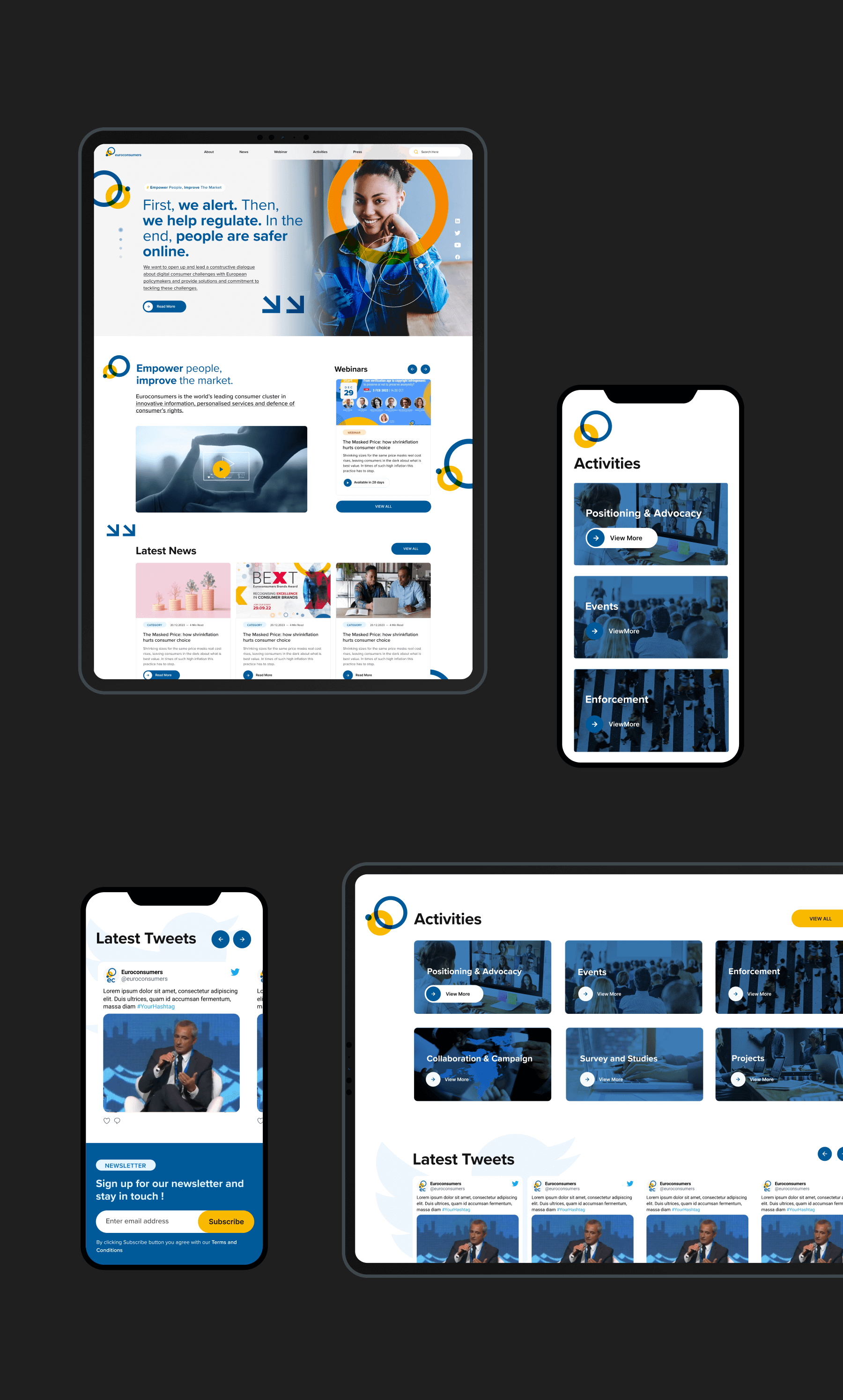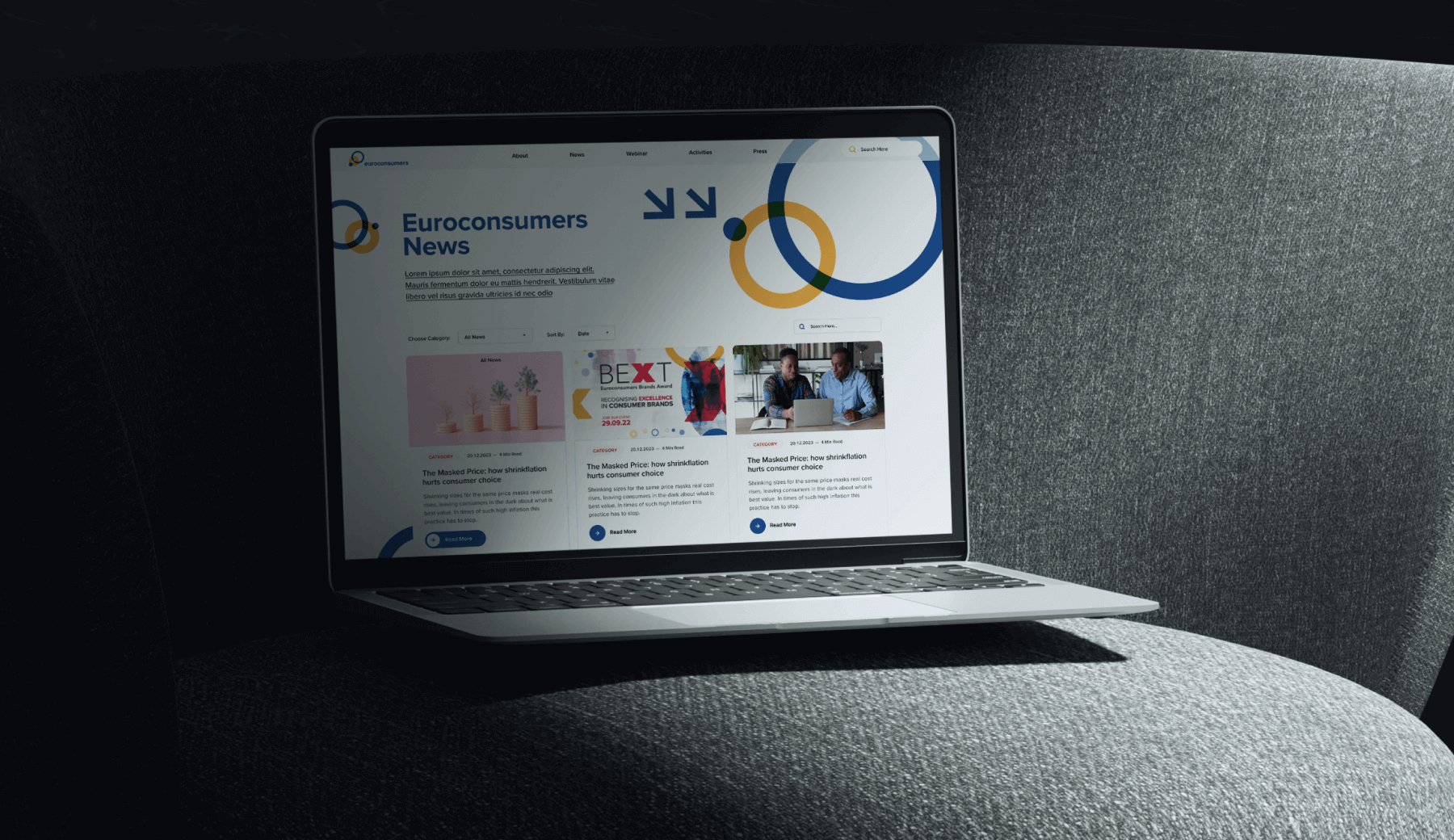 "The new UX/UI design created by Digital Present made the website more user-friendly. It also reduced delays in time to market deliverables. Throughout the engagement, the team was extremely responsive to the client's concerns, which made the collaboration seamless and enhanced the project's success."
Luca Di Garbo