Three ways to upgrade your e-commerce website using UI/UX.
Three ways to upgrade your e-commerce website using UI/UX.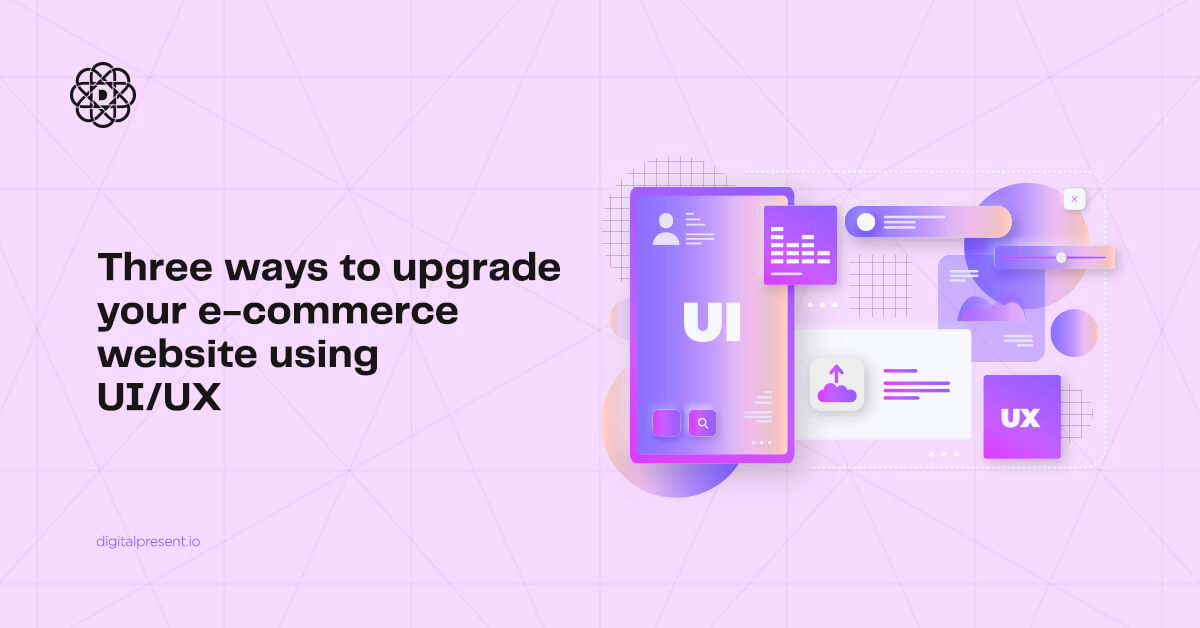 Do you know what distinguishes successful e-commerce websites from those that struggle? You might think it's the products offered, prices, or the employed marketing strategy. However, one factor that makes all the difference will decrease your bounce rate while increasing the conversion. Have you guessed what we are talking about? That's right; it's UI/UX design.
There are many aspects in which decent UI/UX will bring positive results for your business and drive more sales. However our UI/UX experts at Digital Present believe that there are three ways to upgrade your e-commerce website using UI/UX, and those are:
UI/UX will make your e-store easier to navigate.
Users love well-designed pages that are easy to navigate, and with a flawless shopping experience. Hard-to-use design is the biggest reason for a decrease in sales, high bounce rate, and low session duration. So, proper UI/UX design can make your online shop accessible, user-friendly, and responsive. Great UI/UX will also help you present your products better, enhancing user interaction for filtering and browsing products they actually need. When the online shopper arrives in your e-store, they are expecting to find what they came for very fast, without wasting too much time. So crafting a smart User Interface and experience is the key to growth.
UI/UX will help you understand user behavior
How online shoppers behave is a very wide topic, because there are many different characters, some would search for the filter button, some will find it at the very first second. So having a clear UI/UX can help you utilize the design elements and follow user behavior after your online store goes live. We all want to know how users behave while visiting our e-store? In order to optimize you can collect data about your customer's interactions with your website by utilizing various tools, like Google Analytics & Hotjar. Hence, you can use this data to improve the user experience strategies of your e-commerce business and start generating more sales.
UI/UX will help you create a personalized user experience
Do you know there are more than 25 million e-commerce businesses globally? The only positive thing about the Coronavirus outbreak was that it made business owners realize how important it is to utilize the online sales channel and be present online. So, how are you going to differentiate yourself from all those websites, having in mind that personalization plays a huge role in user experience? Your online shop should greet the visitors with products and services tailored to them and their needs, because that is what the customer expects. Amazon & YouTube are great examples of how personalization is done (for suggesting music or products based on customer previous behavior) Great UI/UX design with personalized user experience and carefully crafted marketing and retargeting will skyrocket your sales. Everybody wants to feel special. You will create a database of happy, returning customers by creating personalized user involvement.
User experience and personalization nowadays is a must for every single e-commerce business. Implementing these three ways we guarantee success, because we know that the only way to stay relevant is to serve an unforgettable personalized shopping experience.