Celebrating another recognition!
Celebrating another recognition!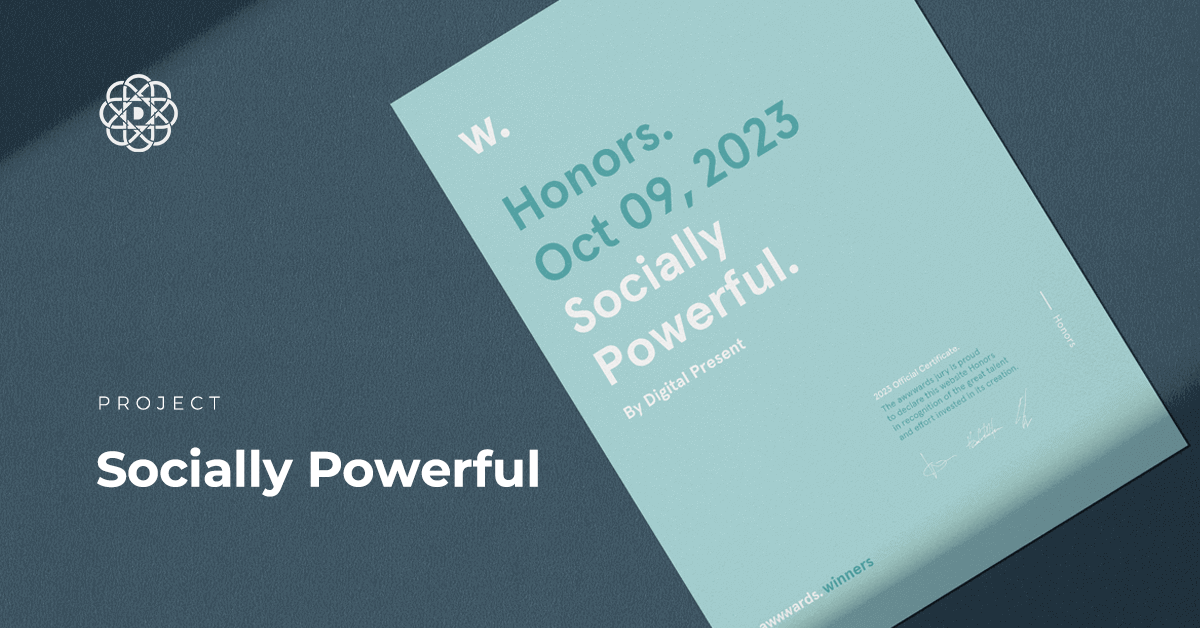 When it comes to web design and creativity on the internet, Awwwards.com is a name that stands out. Awwwards is a prestigious online platform that serves as a digital gallery of the finest web design and creativity. It's a place where the best of the best in the web development world come together to showcase their work, gain recognition, and connect with like-minded professionals.
If you've recently received an "Honorable Mention" on Awwwards, you're undoubtedly part of an elite circle of web designers and developers who have demonstrated exceptional skills in crafting visually stunning and innovative websites and Digital Present is proudly part of it as well.
Our most recent website design for Socially Powerful has achieved an honorable mention on Awwwards. This prestigious recognition is a testament to the rigorous evaluation conducted by a panel of experts, affirming that the website stands out as a prime example of cutting-edge design, an exceptionally seamless user experience, and truly remarkable creativity. The website's design is more than just aesthetics, it's a carefully crafted experience. It seamlessly merges a visually captivating design with user-friendly functionality. Navigating through the site is an engaging journey that reflects a commitment to excellence.
This is not just an award for us, it's a tribute to the agency's dedication to creativity, innovation, and excellence. It's a win for the entire digital creative community, a nod to the power of exceptional web design, and a reminder that the digital landscape's future is built on creativity and innovation. As we celebrate this achievement, we eagerly await the next wave of digital innovation from our team.
In this age, being digital is not an option, it's a necessity. Digital Present is your partner in this transformative journey. We take pride in our ability to transform businesses, revolutionize brands, and create digital footprints that truly stand out. The digital world is constantly evolving, and Digital Present evolves with it. We adapt, innovate, and reinvent to keep our clients at the forefront of digital excellence.
Your digital journey starts here.