We are Hiring! Service Administrator
We are Hiring! Service Administrator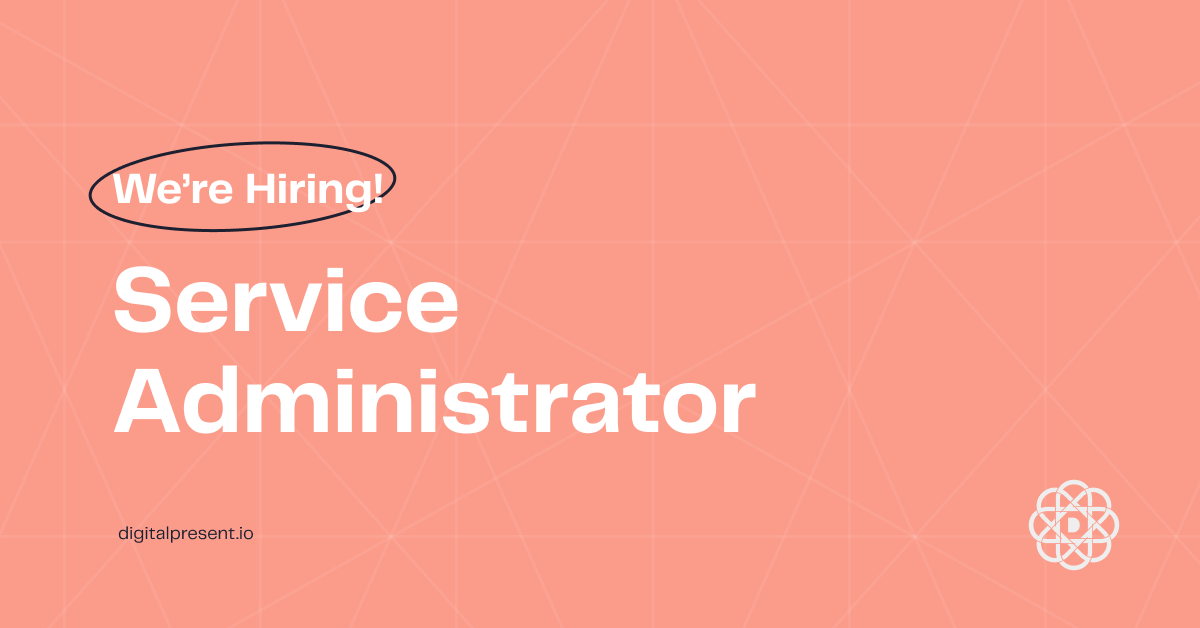 We are seeking a Service Administrator to be part of our team. Be part of an organized and creative team, actively participating in all team activities! 
As a service administrator, you would be expected to provide support, analyze issues with provided documentation, provide feedback if escalation is needed, and have a general understanding of all applications and basic flows of information. People management is important because the initial impression, response, and resolution in most cases are done by you.
After sufficient training is provided it is expected to fully understand the flow of our applications and traffic of information coming to and going out of said applications. Setup should be common knowledge and noticing missing information should be first nature. The ability to properly understand requirements is a must and pointing out potential improvements or noticing shortcomings is very important. Excellent team communication and organization are a must. Prioritization of tasks and incidents should be at a high level.
 Training is provided in several technical and functional areas and support from team members is at a high level.
Responsibilities:
Provide first-line support for client/project owner
Communication with the client to understand the problem and internal communication with the other team members to effectively solve it.
Troubleshooting, documenting, reproducing, and following up on issues or requests reported by the customers.
Incident management and documentation
Monitoring and troubleshooting third-party data sources and APIs
Develop ideas and solve problems related to the development process
Direct communication with third-party service providers
Requirements:
Education: Bachelor's degree, or similar by experience.
2+ years of relevant experience with customer support is a plus
Excellent knowledge of written and spoken English.
Hands-on, very good communication and relations skills.
Customer-oriented, communicative, and assertive personality.
Detail-oriented in a multi-tasking environment
Quick learner, flexible and adaptable.
Analytical mindset.
Bonus Points:
Experience with Excel spreadsheets formulas.
Experience with E-commerce platforms
Perks and Benefits:
Hybrid working model
Private Health Insurance
Paid holidays
Paid vacation and personal leave
Paid sick leave
Happy Tuesday and Friday
Happy Hour(s) Every Month
Flexible working time
Work from home, if needed
Personal development workshops
Business casual work environment
Birthday day off
Volunteer and community activities
Anniversary & core value awards
Professional development
Quarterly company fun events
Paid team extracurricular activities
Employee referral bonuses
Local sports event tickets
Annual kids day
If that sounds like a fit for you, you are our ideal candidate!
Please Send Your CV to: contact@digitalpresent.io
Digital Present as a company
Less is more
Great work can be achieved in less than 40h. Most people at Digital Present work 30h/ week on average.
We only work with the best talent. That means we need fewer people and can pay better.
Flexibility
You work independently and manage your own time. Got a dentist's appointment at 10? Not a problem. Your son got sick and you have to pick him up from Kindergarten? Take the day off and focus on tea and cuddling.
You know when to put in extra effort and when you can let it go a bit.
We look out for each other
Your family is more important than any business, even Digital Present.
No business should replace friends or family. Still, if you have troubles, whatever, and we can help, we will.
Friendly Team
Digital Present work is spread all around the globe. From Europe to the US.
That makes us diverse and brings in lots of different perspectives.
We do like each other and try to keep it that way 🙂